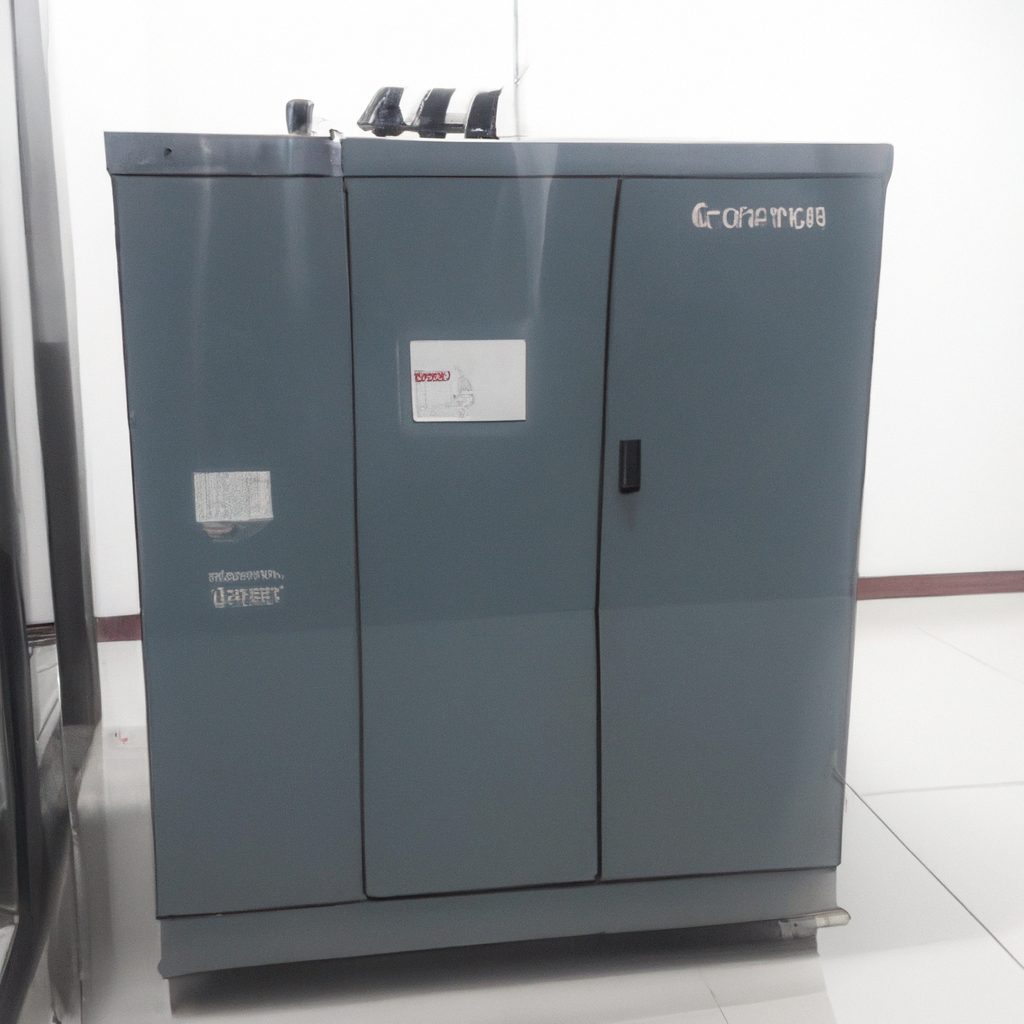 Many people associate Uninterruptible Power Supply (UPS) with a caring friend who uses one to safeguard their desktop PC from power outages. However, a UPS can serve a wide range of purposes beyond just protecting your computer.
What is a UPS?
Uninterruptible Power Supply (UPS) is a device that provides emergency power to electronic devices during short-term power outages or voltage fluctuations. A UPS unit contains a battery backup that supplies power to connected devices in the event of a power disruption, preventing data loss, hardware damage, and downtime. UPS units come in various sizes and power capacities, and they can be used for a wide range of applications, from protecting critical business systems to keeping home entertainment and hobby equipment running during an outage. By investing in a UPS unit, you can ensure that your electronic devices remain safe and operational, even during unpredictable power disruptions, and minimize the risk of damage, inconvenience, and lost productivity. To meet your specific power needs, you can select the appropriate size of UPS, and we have a helpful guide to assist you in determining the necessary UPS size and suggesting some recommended models.
Protect More Than Just Your PC with a UPS
Typically, UPS units are purchased to safeguard workstations, and they are certainly effective in that capacity. If there is a power interruption, your computer and displays will remain operational, even if the lights go out. This provides you with ample time to save your work and properly shut down your computer, rather than having it abruptly shut down as soon as the power is lost. Nonetheless, UPS units are not just beneficial for PCs; they can also be useful for anything that would benefit from stable power and a bit of power regulation during power outages. Here are a few items that are worth safeguarding with a UPS.
Network Attached Storage (NAS)
People typically purchase a UPS for their PC to avoid potential damage to their computer and loss or corruption of data. As the primary function of a Network Attached Storage (NAS) device is to store file backups and other crucial data, it's logical to protect it with a UPS as well. It's crucial to review the NAS documentation and establish a USB-cable connection to the UPS to enable it to shut down appropriately if the power outage lasts longer than the UPS runtime. If you own a Synology NAS, we have a section in our guide that discusses this topic in more detail. If not, you can find additional documentation and recommendations on the manufacturer's website.
Modems and Wi-Fi Routers
If you only own a laptop and don't have a NAS for storing files or running self-hosted projects, you might believe that there is no reason to purchase a UPS. However, there is a compelling reason to own a UPS that is relevant to everyone, even if you don't have a 12-disk array to safeguard: maintaining internet access during unstable power situations. If you place a UPS on the same shelf as your internet modem and Wi-Fi router, the (virtual) lights will remain on even if the power goes out. If you have a UPS on your laptop as well, you can continue with any internet-based activities without interruption. I've personally been able to work or play games during power sags by having such a setup over the years.
In the worst-case situation, having a UPS for your modem and router can still keep you connected. Even if a power outage disrupts your internet connection, the router's UPS can keep your smartphone charged, allowing you to use it as an internet source. A small UPS can charge a smartphone multiple times, making it a crucial aspect of your blackout internet access plan.
Security Cameras and Systems
If a security system is offline or gets damaged due to repeated blackouts, it becomes useless. For security camera systems with cameras powered by batteries or connected via wire (such as Power over Ethernet or a wired run from a central location) that link back to a base station or Network Video Recorder (NVR), a UPS can guarantee that they continue to operate even when there is a power outage. Additionally, an NVR functions like a specialized computer with local data storage, keeping the power on safeguards the stored data against corruption.
The same applies to security systems. You may have a modern security system with wireless door and window tags, motion sensors, etc., but that information feeds back to a central hub. Placing that hub on a UPS ensures that it remains operational despite a power outage.
Game Consoles and TVs
Let's talk about game consoles, which have evolved into sophisticated machines with operating systems and internal drives. While you may not be concerned about keeping your work laptop running during a power outage, it's still worth considering a UPS to protect your gaming console, especially if you use it for media streaming and other activities. Although a UPS may not provide hours of gaming time, it can keep your TV on during a power outage, allow you to reach the next save point, and safely shut down your console. With a larger UPS, like the CyberPower 1500VA model in the photo above, you may even get up to 30-45 minutes of gaming time during an outage.
3D Printers, Laser Cutters, and Hobby Printers
If you're an enthusiast who loves tinkering with 3D printing, laser cutting, large-format photo printers, or cutting machines like the Cricut, you understand the value of your materials and the frustration of a failed print or run. A single power outage can ruin hours of work, resulting in wasted materials and lost time.
A UPS won't prevent mishaps like a clogged extruder on your 3D printer or a miscalculated bitmap on your laser cutter, but it can prevent an unexpected power loss from ruining your project. A UPS ensures that your printer, cutter, or photo printer stays on even if the power goes out, giving you enough time to save your progress or shut down your equipment gracefully. So, protect your creative endeavours with a UPS to avoid losing your work and materials to an unexpected power outage.
Anything a Power Event Makes Inconvenient
The final category of devices that can benefit from a UPS is quite broad, as there are many items in our homes that can be a pain to deal with after a power outage. While a UPS may not be able to keep a fridge or freezer running, it can certainly help with other devices. For example, if you have an advanced fish tank setup, you know that power cuts can be problematic, as you need to turn everything on in a specific order and prime the system. A UPS can help ensure that your fish tank runs smoothly, even during brief power disruptions.
Another device that can benefit from a UPS is your cable box. After a power outage, cable boxes can take up to an hour to restart and populate the on-screen guide fully. This can be a huge inconvenience if you want to catch up on your favourite show. By plugging your cable box into a UPS, you can ensure that it has stable power and avoid long restart times.
In summary, take a look around your home and identify which devices are a hassle to deal with after a power outage. By plugging them into a UPS, you can avoid the inconvenience and frustration that comes with power disruptions.