Preserving Our Environment with Solar Energy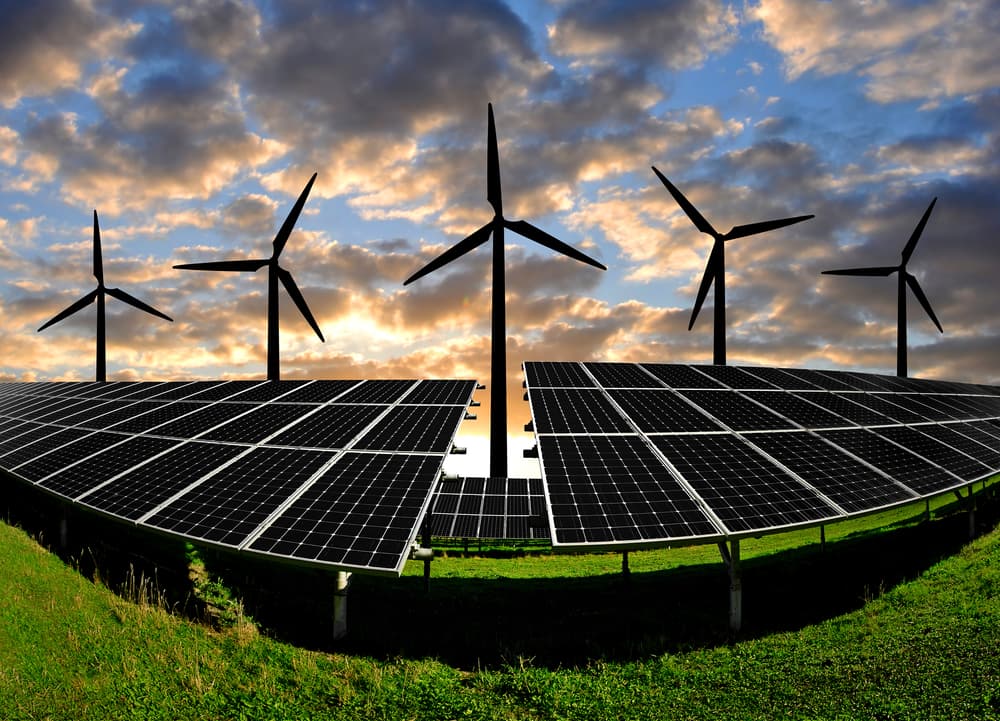 Preserving our environment is a pressing concern in today's world, as we face the challenges of climate change, air pollution, and the depletion of natural resources. To combat these issues, the adoption of solar energy has emerged as a powerful solution. Solar power harnesses the abundant and clean energy from the sun, offering a sustainable alternative to fossil fuels. By embracing solar energy, we can contribute to the preservation of our environment and create a greener and more sustainable future.
Solar energy has the remarkable ability to reduce greenhouse gas emissions, which are a major contributor to global warming and climate change. Unlike traditional energy sources like coal and natural gas, solar power generation does not produce carbon dioxide (CO2) or other harmful pollutants. By transitioning to solar energy, we can mitigate the negative impacts of greenhouse gas emissions, helping to stabilize our climate and protect ecosystems. In this comprehensive guide, we will delve into various ways solar energy can preserve our environment and pave the way for a greener world.
Reduction of Greenhouse Gas Emissions: Solar energy significantly reduces greenhouse gas emissions, which are a major contributor to climate change. Unlike traditional energy sources such as coal or natural gas, solar power generates electricity without producing carbon dioxide (CO2) or other harmful pollutants. According to the National Renewable Energy Laboratory (NREL), the average residential solar panel system can offset approximately 3 to 4 tons of CO2 emissions per year. By replacing fossil fuel-based electricity with solar energy, we can mitigate global warming and its adverse effects on the environment and human health.

Conservation of Natural Resources through energy use

Conservation of Natural Resources: Solar energy reduces the need for extracting and burning finite fossil fuel resources. The extraction process of fossil fuels has detrimental consequences, including habitat destruction, water pollution, and air pollution. By relying on solar power, we can conserve these non-renewable resources and preserve natural landscapes and ecosystems. Additionally, solar panels have a long lifespan, typically ranging from 25 to 30 years, ensuring prolonged energy generation without depleting natural resources.
Minimization of Air Pollution: Burning fossil fuels releases harmful air pollutants, such as sulfur dioxide, nitrogen oxides, and particulate matter, into the atmosphere. These pollutants contribute to air pollution, smog formation, and respiratory illnesses. Solar energy, on the other hand, produces clean electricity without emitting any pollutants, thereby improving air quality and promoting healthier living environments. A study by the U.S. Department of Energy (DOE) estimated that widespread solar adoption could reduce air pollution-related deaths by up to 12,000 annually in the United States alone.
Water Conservation: Traditional electricity generation often relies on water-intensive processes, such as cooling systems for power plants. This demand for water can put stress on freshwater sources, especially in areas experiencing water scarcity. Solar energy, being a water-free power generation method, helps alleviate this pressure and conserves water resources, ensuring their availability for other essential needs like agriculture, drinking water, and ecosystem maintenance. According to the National Renewable Energy Laboratory (NREL), solar power plants use up to 86% less water compared to conventional thermal power plants.
Protection of Biodiversity: Solar energy facilities, such as solar farms or rooftop installations, have a smaller ecological footprint compared to conventional power plants. Large-scale solar projects can be designed to minimize impacts on wildlife habitats and preserve biodiversity. Proper site selection, land management practices, and collaboration with environmental experts can help ensure that solar installations harmonize with the local ecosystem and protect vulnerable species. For instance, incorporating pollinator-friendly vegetation in solar farms can create habitats for bees, butterflies, and other important pollinators.

Using Solar Technology to Preserve the Environment

Sustainable Energy Access: Solar energy provides a pathway to sustainable energy access, especially in remote areas or developing countries with limited access to electricity. By deploying solar systems, communities can have reliable and clean energy sources that reduce reliance on expensive and polluting diesel generators or kerosene lamps. This access to clean energy not only improves living conditions but also enables socioeconomic development and empowers communities. Solar energy can be harnessed through individual rooftop installations or through community solar projects that benefit multiple households or organizations.

Encouragement of Sustainable Practices: The adoption of solar energy encourages individuals, businesses, and governments to embrace sustainable practices. Installing solar panels on rooftops, utilizing solar water heaters, and incorporating solar-powered outdoor lighting are all visible demonstrations of renewable energy adoption. These actions inspire others to follow suit and contribute to a collective movement towards a more sustainable future. Additionally, the integration of solar energy into building designs, such as incorporating passive solar heating or utilizing solar shading, promotes energy-efficient practices and reduces overall energy consumption.
Technological Advancements and Innovation: The growth of the solar energy industry has spurred technological advancements and innovation in renewable energy systems. Ongoing research and development in solar technologies have led to increased efficiency, improved energy storage solutions, and reduced costs. These advancements not only enhance the performance and affordability of solar energy but also pave the way for further progress in the field of renewable energy. For example, the development of more efficient solar panels, such as those based on thin-film or perovskite technologies, allows for greater energy generation even in limited space or lower light conditions.
Circular Economy and Recycling: Solar panels have a long lifespan, but eventually, they will reach the end of their operational life. However, solar panel recycling programs have emerged to ensure the proper disposal and recycling of decommissioned panels. These programs aim to recover valuable materials, such as silicon, glass, and metals, from old panels, reducing the environmental impact associated with their disposal. The promotion of a circular economy approach within the solar industry helps minimize waste and encourages the reuse and recycling of materials.
Education and Awareness: Promoting education and awareness about solar energy and its environmental benefits is essential for its widespread adoption. By educating individuals, communities, and policymakers about the advantages of solar energy, we can foster a greater understanding of its potential and encourage support for renewable energy policies and initiatives. Educational campaigns, workshops, and incentives can empower individuals to make informed decisions and take steps towards a sustainable future.

Conclusion

Solar energy plays a vital role in preserving our environment and creating a sustainable future. By reducing greenhouse gas emissions, conserving natural resources, minimizing air pollution, and protecting biodiversity, solar power offers a clean and renewable alternative to conventional energy sources. Embracing solar energy not only benefits the environment but also promotes sustainable practices, provides access to clean energy, and drives technological innovation. Through education and awareness, we can inspire individuals, communities, and governments to embrace solar energy as a key solution for preserving our environment and building a greener, more sustainable world. For a reliable Solar Service Solution Provider see Greenpower Overseas Limited