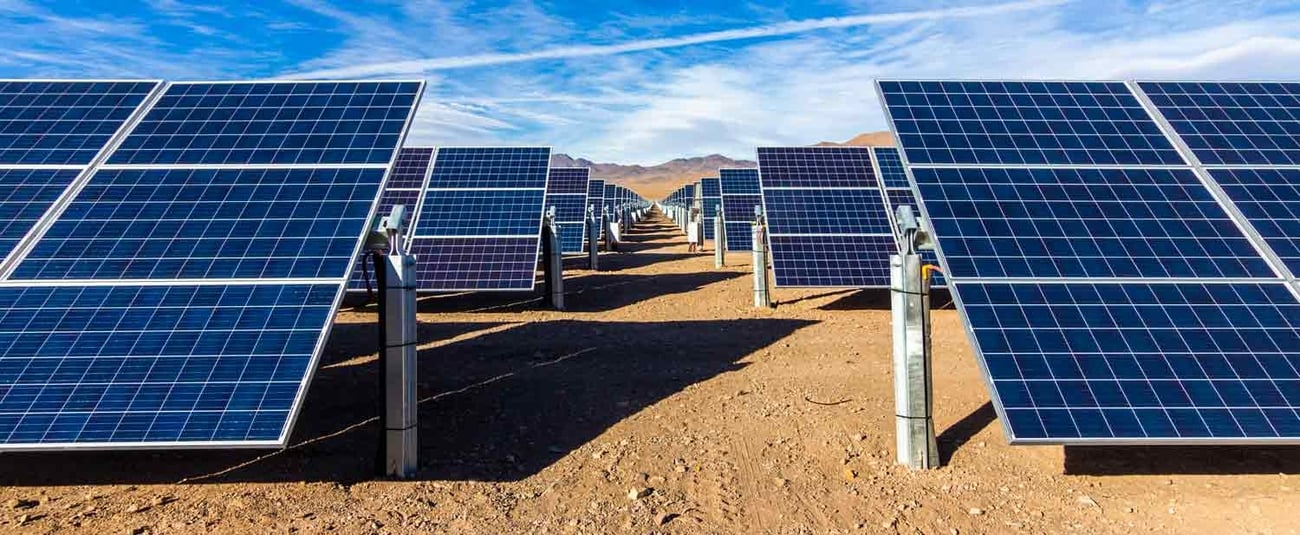 Senegal and Mauritania are actively promoting renewable energy adoption, aiming to diversify their energy mix. These efforts include the implementation of policies like feed-in tariffs and tax incentives. Although fossil fuels and biomass, such as petroleum and coal, currently dominate their energy mix, the utilization of gas and renewable energy sources is on the rise.
According to the International Renewable Energy Agency (IRENA), in order to achieve the 1.5°C pathway outlined in the Paris Agreement, there is a need to increase global investment in energy transition technologies by more than four times the current annual rate, surpassing $5 trillion. To meet this goal, a cumulative investment of $44 trillion is required by 2030, with 80% ($35 trillion) of the investment focused on prioritizing efficiency, electrification, grid expansion, and flexibility. Failing to implement concrete measures for climate action and development may result in the displacement of up to 32 million people in West Africa by 2050 due to the gradual impacts of climate change, such as water scarcity, declining crop and ecosystem productivity, and rising sea levels worsened by storm surges. In response to these challenges, Senegal and Mauritania have taken proactive steps to diversify their energy sources and reduce reliance on fossil fuels.
Senegal has made remarkable progress in renewable energy. It aims to reach a 30% renewable energy share by 2025 and has already surpassed its initial target, with renewables accounting for 36.6% of total energy consumption. Solar capacity increased by 60 MW in 2020, and a $21.4 million solar plant in Diass saves costs and powers 33,000 households. Senegal hosts West Africa's largest wind farm, Taiba N'Diaye, generating 158.7 MW annually and increasing national power capacity by 15%. Senegal's commitment to renewables promotes sustainable development and addresses climate change.
While Mauritania on the other end, has exceeded its goal of generating 20% of its electricity from renewables by 2020. Their power mix currently consists of 35%-40% renewable energy, including hydro, wind, and solar sources. The government aims to reach 50% renewable electricity by 2030, with plans for a 100 MW wind farm. Recent reforms split the state-owned utility, Somelec, into four entities and allow competition in power generation. Industrial companies can sell excess power to Somelec's grid with a license, encouraging on-site renewable projects, particularly in the mining sector.
Both Mauritania and Senegal rely on funds from development banks for financing their renewable energy initiatives. The discovery of the Greater Tortue Ahmeyim offshore field has prompted them to consider transitioning their thermal generation plants from diesel and oil to natural gas. They also plan to sell energy to neighbouring countries. Following the example of the Norwegian sovereign wealth fund, they could use the additional revenue from the gas project to fund green initiatives.
Mauritania aims to achieve carbon neutrality and reduce greenhouse gas emissions by 92% by 2030 with an additional $33.6 billion in international support. The MSGBC Oil, Gas & Power Conference in Nouakchott on November 21-22 will facilitate knowledge sharing among stakeholders in the region. It seeks to establish investment agreements and foster cross-border partnerships to promote renewable energy adoption, with the participation of African and European investment delegations.