GreenPower Overseas Installs SolarEdge Critical Power Systems to Military Formation on behalf of Horizon
Background
To better serve the public, the Ministry of Defense, Nigeria provided funds for general upgrades of two (2) units of 100kw power back-up systems at a central Military Formation for vast improvements in their power and operational resilience.
The new UPS systems had to fit into the existing site infrastructure – standard communication rooms which were repurposed into mission critical areas. These state-of-the-art Modular UPS installations were detailed for their resilience, flexibility and low MTTR.
It was considered to be an aggressive program. The fact that the military formations run 24/7 because of the nature of their operations, protecting critical equipment, such as servers and security systems must be of priority hence the proffer power backup solutions must be rugged, reliable and flexible with minimal maintenance.
GreenPower Critical Power Systems Addresses Installation Needs
We were considered for the project being the sole OEM representative for SolarEdge in Nigeria. Also, our expertise in power electronics qualifies us above other power providers in Nigeria.
Also, the flexible modular approach was key in the choice of Greenpower as it allows the UPS systems installation to be upgraded as power demands grow and allows the customer the flexibility to select and distribute the 25kW modules where they are required.
In addition to critical UPS product delivery, the GreenPower team provides annual, preventative maintenance services to the site UPSs. As a result of the Greenpower Critical Power
Project Deadline
Given the tight project deadline, extra efforts had to be put into proper design and flawless execution. Green power's sales, operations and service teams provided top level support at all levels from consultant and design to training the end users on basic operation.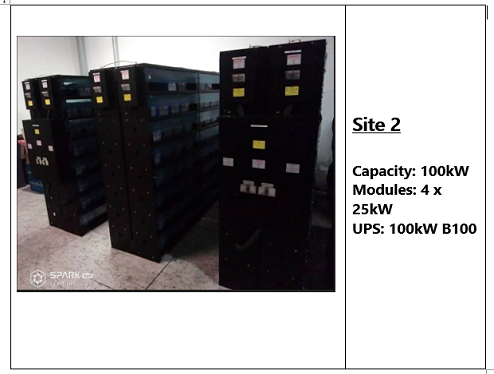 About SolarEdge Critical Power
SolarEdge Critical Power (NASDAQ: SEDG) delivers innovative products and solutions that powers critical computers, storage and machines in a broad range of sectors. With the accelerating demands for data and always-on communications, we have been powering data centers, computer rooms, medical imaging, operating theatre, control centers, laboratories and production lines, all over the world, for over five decades.